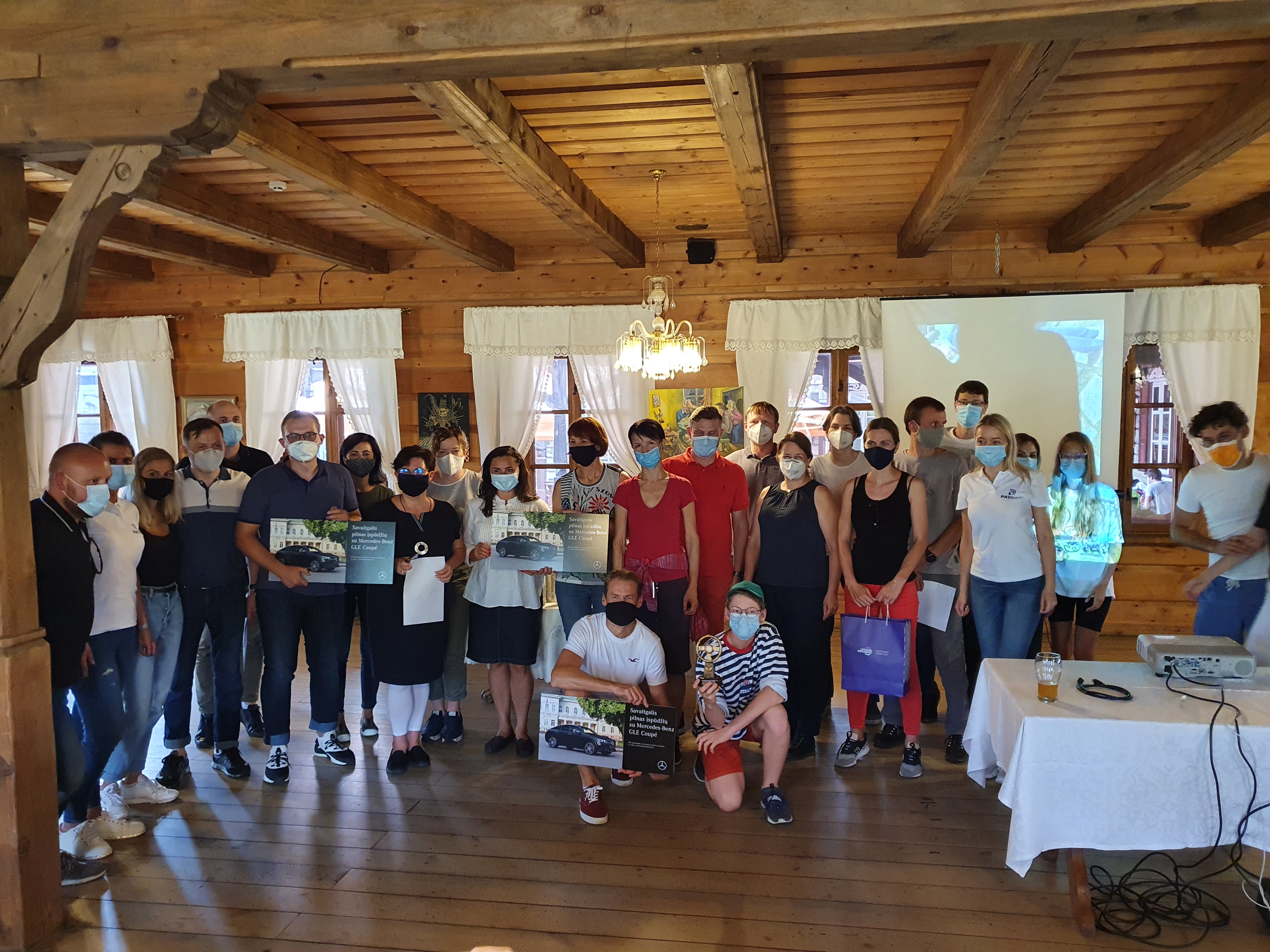 2020-08-28
Travelling trophy was handed on to new victors at Summer Adventure 2020
On August 23, a convoy of BMI students and alumni descended on the roads connecting three historic Lithuanian capitals: Kernavė, Vilnius and Trakai. More than 30 members of the extended BMI Alumni family (and friends!) set off to follow in the footsteps of Vytautas the Great, racing around rivers and valleys and exploring churches and castles that once were in the very heart of the Grand Dutchy of Lithuania.
It was the 11th annual Summer Adventure, which by tradition was organised by last year's winners: Mindaugas Rudys and Mantas Marčiulaitis (both of BMI EMBA Class XV).
The event was not just a fantastic way to enjoy a summer weekend, but also a chance to try out a variety of Mercedes-Benz automobiles: two team that had the luck of the draw got to participate in the competition with such cars – one with a Mercedes Benz GLE Coupe and the other with a Mercedes Benz GLB, while the teams that earned the top three places also each won a weekend with a Mercedes Benz GLE Coupe.
The team that was victorious this year consisted of Gediminas Judzentas (Class XV) and Robertas Čepaitis (Class XVII) and members of their families. They won not just great prizes for the day's sponsors and the 'travelling' trophy (a steering wheel :) ), but also the honour of organising an equally awesome Summer Adventure event in 2021.