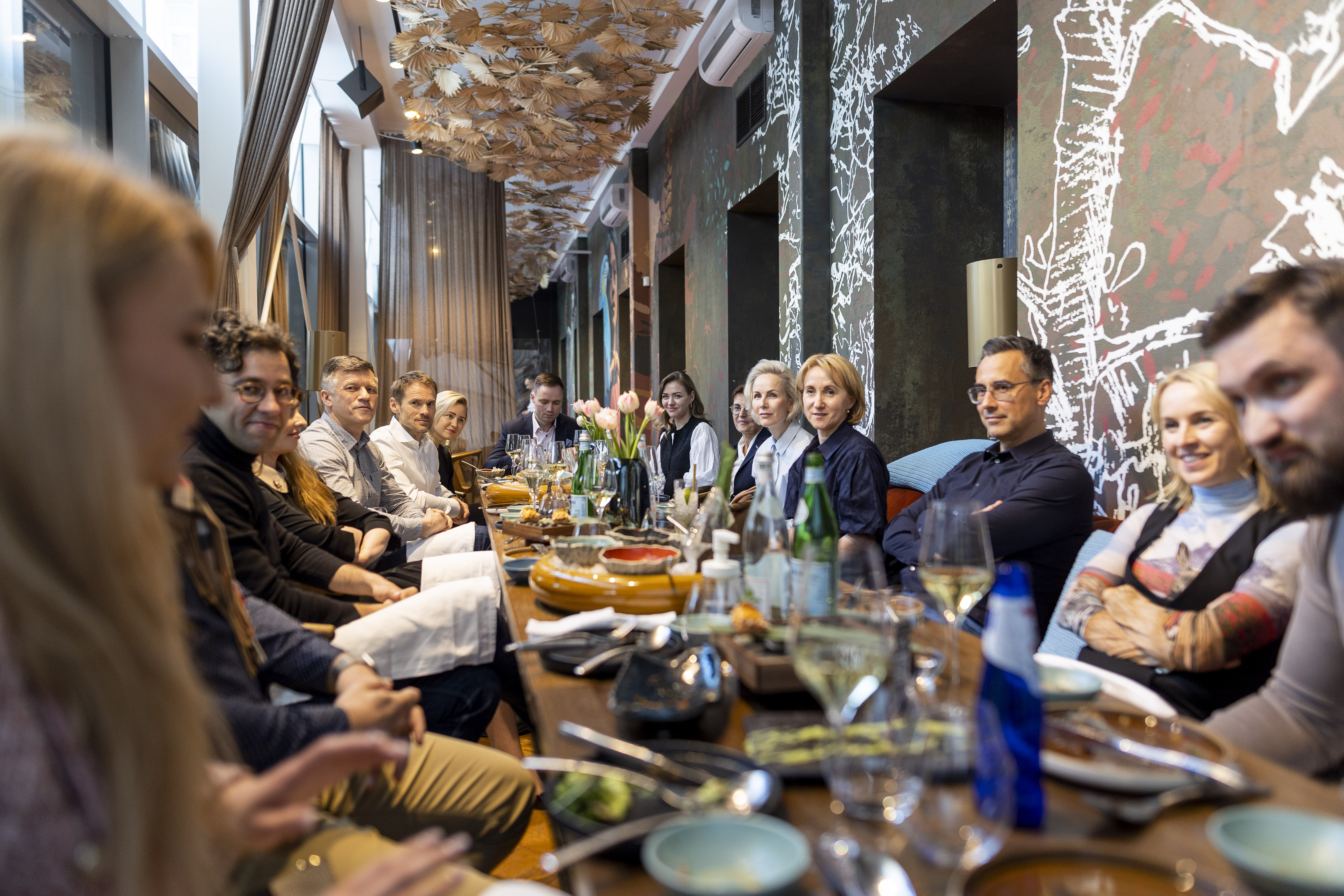 2022-05-03
Second 'Dinner with an Expert' went deep and fun with AUGA group's Kęstutis Juščius
When you invite somebody to lunch for the first time, you expect to get to know them a little, maybe ask some specific questions, get a small glimpse of what they think and feel. The experience is totally different when you have dinner with a special guest at a nice restaurant, with a long evening for conversation, in a relaxed atmosphere accompanied by exquisite cuisine and a small group of wonderful, interesting people who each add their own questions and insights.
That is what BMI Alumni DINNER WITH AN EXPERT events are all about.
Our evening with Kęstutis Juščius, the CEO and main shareholder of AUGA group, was inspiring, engaging, eye-opening and much fun! We talked about personal growth, the importance of empathy and creativity, the experience of starting a business, the challenges of growth and transformation, pressing global issues, and the development of game changing technologies to solve them.
The exclusive ambiance and fine Peruvian fusion cuisine of the Pacha Mama Dinner Club made the evening even more special.
The time seemed to fly by in an instant. And while saying their goodbyes, everybody expressed the wish for more events like this. For sure there will be more! Follow the news for the next invitation.