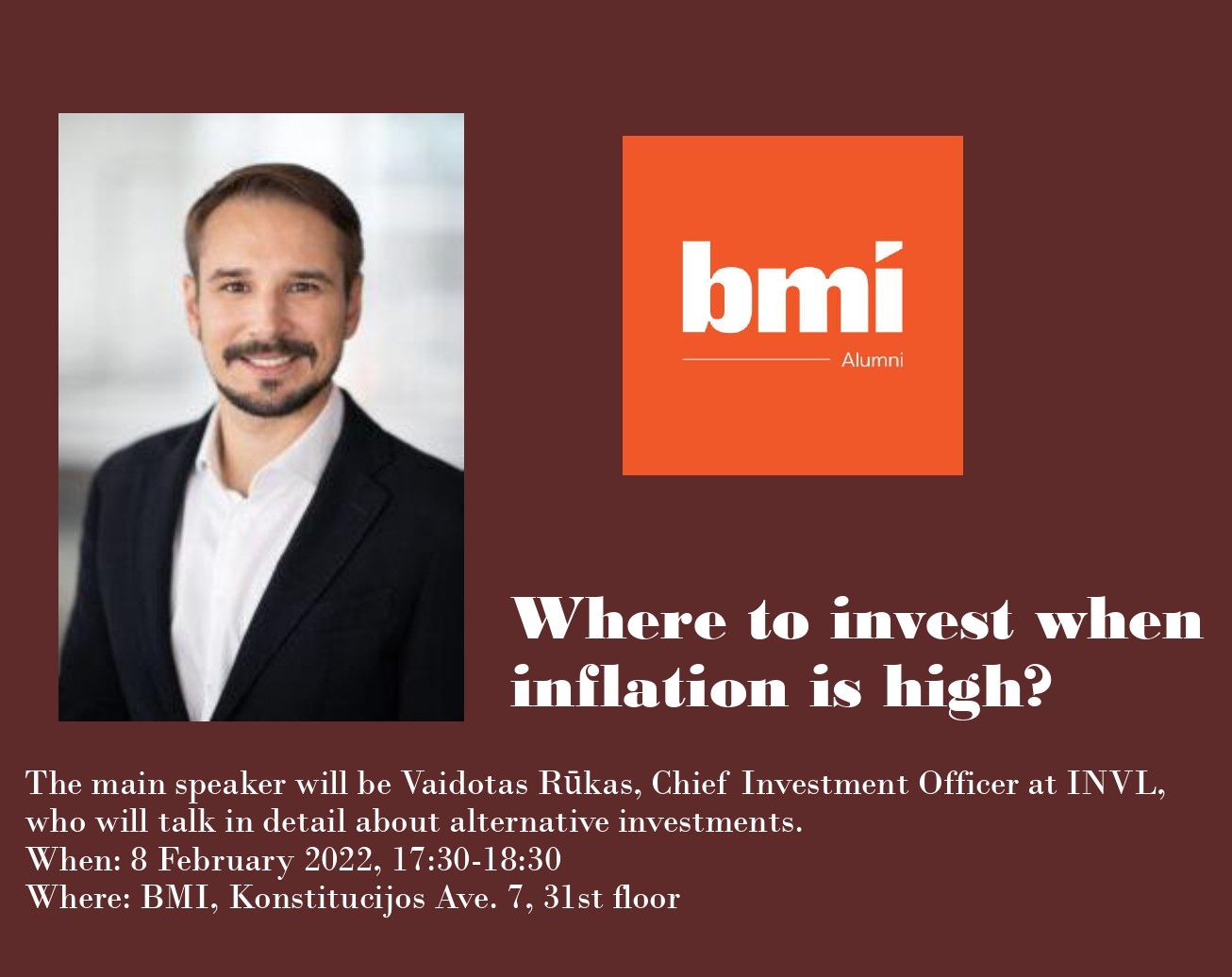 08 Feb
POSTPONED Where to invest when inflation is high?
Dear members and associates of the BMI alumni family,
•        Do you have spare money but struggle to decide where to invest and how to allocate investments? Especially with inflation gaining momentum and unlikely to stop anytime soon.
•        Are you attracted to alternative investments but find they still seem to be just for professional investors and inaccessible to people only who want to invest €5,000 or €10,000 in any one instrument?
•        Can you share your experience and advice as an investor or investment manager with fellow BMI alumni?
If so, we invite you to participate in an event/discussion organised by the BMI Alumni Association on the topic "Where to invest when inflation is high?".
The main speaker will be Vaidotas Rūkas, Chief Investment Officer at INVL, who will talk in detail about alternative investments.
The event will be followed, at 18:30, by the Annual Meeting of the members of the BMI Alumni Association.
Sincerely,
The Council of the BMI Alumni Association
BMI Executive Institute
,
Konstitucijos ave. 7, 31st floor, Vilnius
Registration form to event
Registration ended