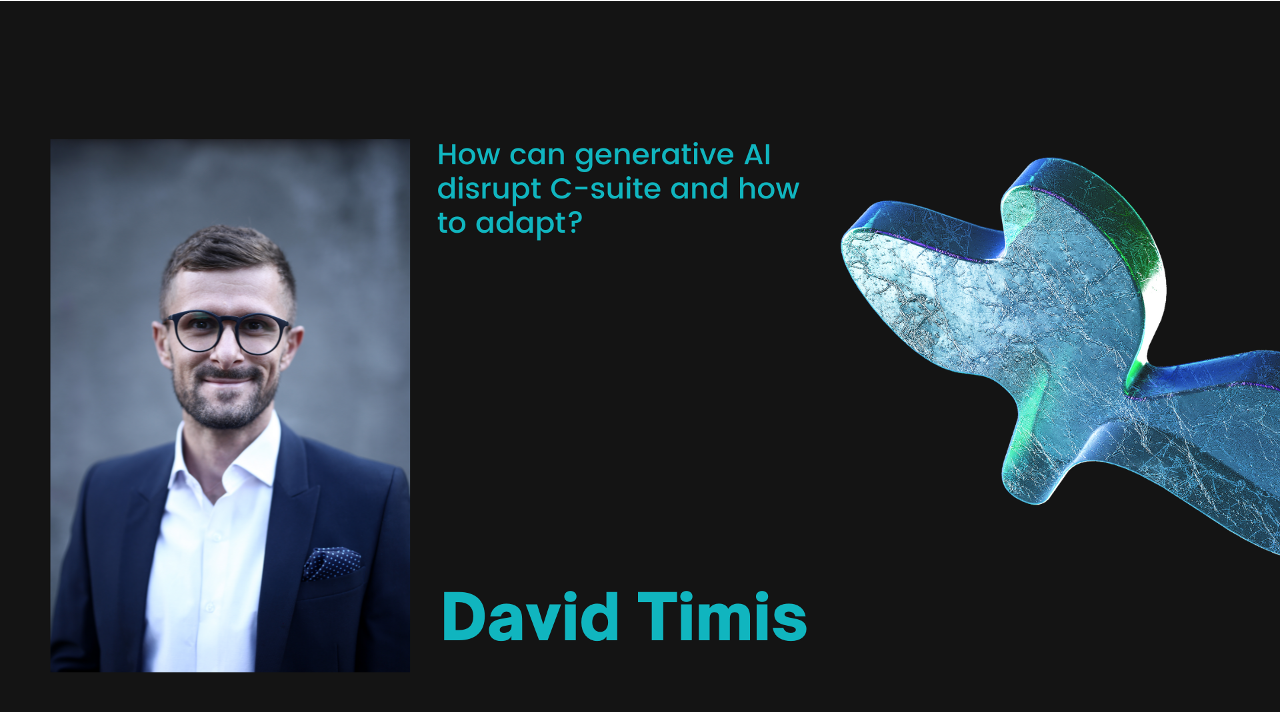 23 May
How can generative AI disrupt C-suite and how to adapt?
Several studies suggest that generative AI (such as ChatGPT and Bard) will inevitably disrupt labor force and businesses from education to services, but there have been limited insights on the impact on top management. In a fireside chat session with David Timis, who is an expert in AI, technology, employment, and future of work we will discuss what C-suit and business owners should know about generative AI and how to prepare to turn potential risks into possibilities.  
Participation for BMI Alumni is free of charge.

About the guest:

David Timis is the Global Communications Manager of Generation, the largest global employment program by annual volume that both trains and places people into life-changing careers that would otherwise be inaccessible. His mission in life is to prepare people for the future of work and his interests lie at the intersection of education, employment, and technology. David was educated in Business and Management at the University of Glasgow and in European Political and Governance Studies at the College of Europe. He has 8 years of work experience in marketing, communications, and public affairs in organisations such as Google, BCW, L'Oréal, and Mars Inc. 

David has guest lectured at renowned universities such as Cambridge University and the College of Europe, and delivered keynote speeches about the impact of technology on the future of work for a wide range of clients including TEDx, Google, and the European Commission. He has been recognised as an Influential Leader by the Association to Advance Collegiate Schools of Business, included on the Forbes 30 Under 30 List for his work to equip young people with digital skills, and selected by the World Economic Forum to be part of the Davos Lab.

For more information about David's work, please visit his personal website: http://davidtimis.com/.

Seats: 20 on site (Jogailos st. 9, Vilnius); unlimited for online participation.
Ellex Valiunas office
,
Jogailos st. 9, Vilnius
Registration form to event
Registration ended