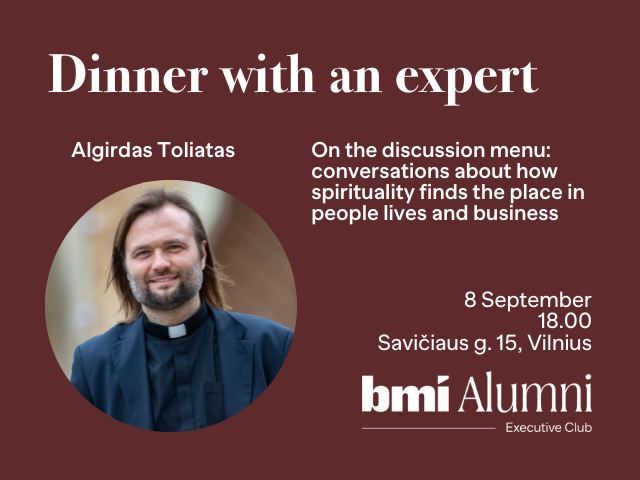 08 Sep
"Dinner with an expert" with Algirdas Toliatas
"Dinner with an expert" event series inviting to a unique dinner in the Church of the Blessed
Virgin Mary of Consolation.
Algirdas Toliatas, the priest of the Church will hold a special tour through a unique place,
dated in the 16 th century. During the visit we will experience transformation of the ideas,
attitudes, and spirituality.
Dinner will be held in the first social restaurant "Pirmas blynas", located in the church.
Let's meet for the new experience, inspiration, and discussion how spirituality finds the
place in people lives and business.
After the dinner inviting for the networking and glass of wine in the old town.
Event details:
Date 8th of September 2022, 18:00.
Church of the Blessed Virgin Mary of Consolation
Savičiaus g. 15, Vilnius
https://www.ramintoja.lt/
Church of the Blessed Virgin Mary of Consolation
,
Savičiaus street 15, Vilnius
Registration form to event
Registration ended