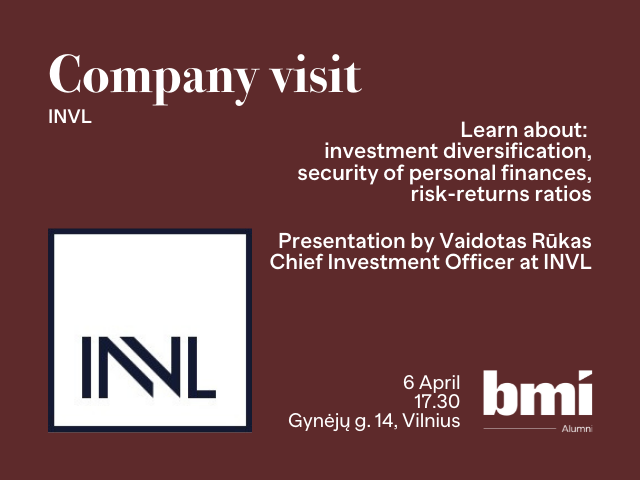 06 Apr
Company visits (INVL)
Even amid the horror in Ukraine that has captured our eyes and our hearts, the security of personal finances and their use for investment remains important for many of us.
We continue our series of COMPANY VISITS coupled with meaningful learning experiences and this time invite you to listen insights by Vaidotas Rūkas, Chief Investment Officer at INVL.
During this event we'll learn about alternative private investment funds that @INVL offers that can help diversify a portfolio and can bring more stability and better risk-return ratios in uncertain markets and times of high inflation.
Participants will have a chance to ask questions and discuss the latest news from the capital markets with a top-notch professional investor.
Special thanks to Jurga Sakalauskaitė of class XVI for kindly inviting us!
Register below.
INVL's office
,
Gynėjų g. 14, Vilnius
Registration form to event
Registration ended