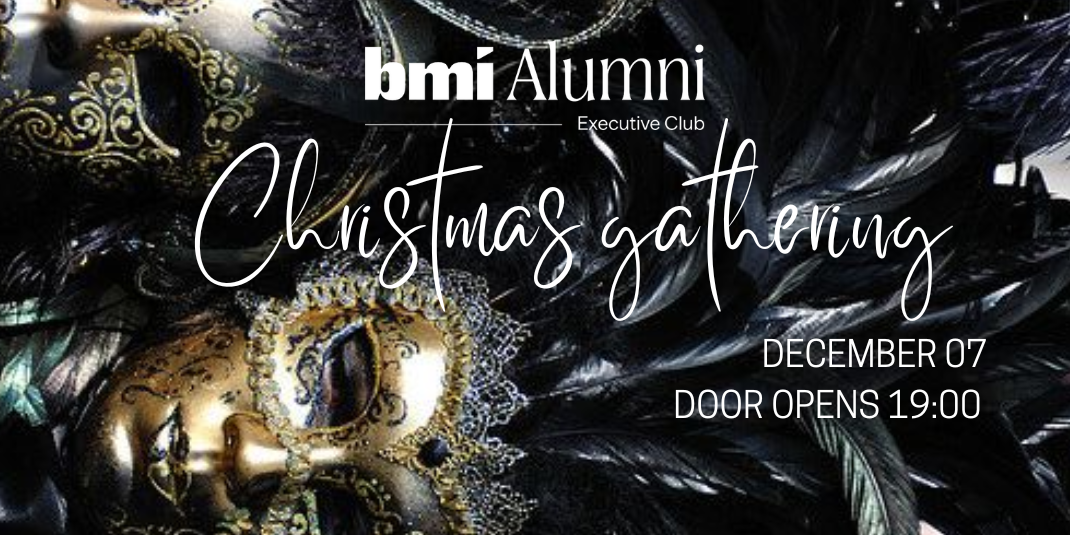 07 Dec
Christmas gathering
As 2023 draws to a close, filled with a multitude of experiences, we'd like to take a moment to reflect on the year gone by while looking forward to the possibilities that lie ahead. Join us for the traditional BMI Alumni Christmas Gathering on December 7th, starting at 19:00 at Vilniaus Klubas (Address: Traku str. 2, Vilnius).
In the spirit of Vilnius' 700th-year celebration, which has resonated throughout the year, our event this year is inspired by the city's rich history. We extend a warm invitation for you to celebrate the BMI Alumni community in the youthful spirit of Vilnius! 
This year, we're adding a dash of intrigue to the festivities by inviting you to wear your charming face masks. Unveil the spirit of the season with a touch of elegance and a hint of playfulness.
See you there, masked in the spirit of Christmas enchantment!
Dress code: cocktail with a playful mask (*mask is optional)
Registration fees and deadlines:
Early bird BAEC Member (Until 20th November): 50 Eur
Early bird NON BAEC Member (Until 20th November): 80 Eur
Late BAEC Member (Until 1st December): 75 Eur
Late NON BAEC Member (Until Until 1st December): 110 Eur

Onsite BAEC Member/ NON BAEC Member : 130 Eur
*BAEC - BMI Alumni Executive Club
Vilniaus klubas
,
Traku str. 2, Vilnius
Registration form to event
Registration ended