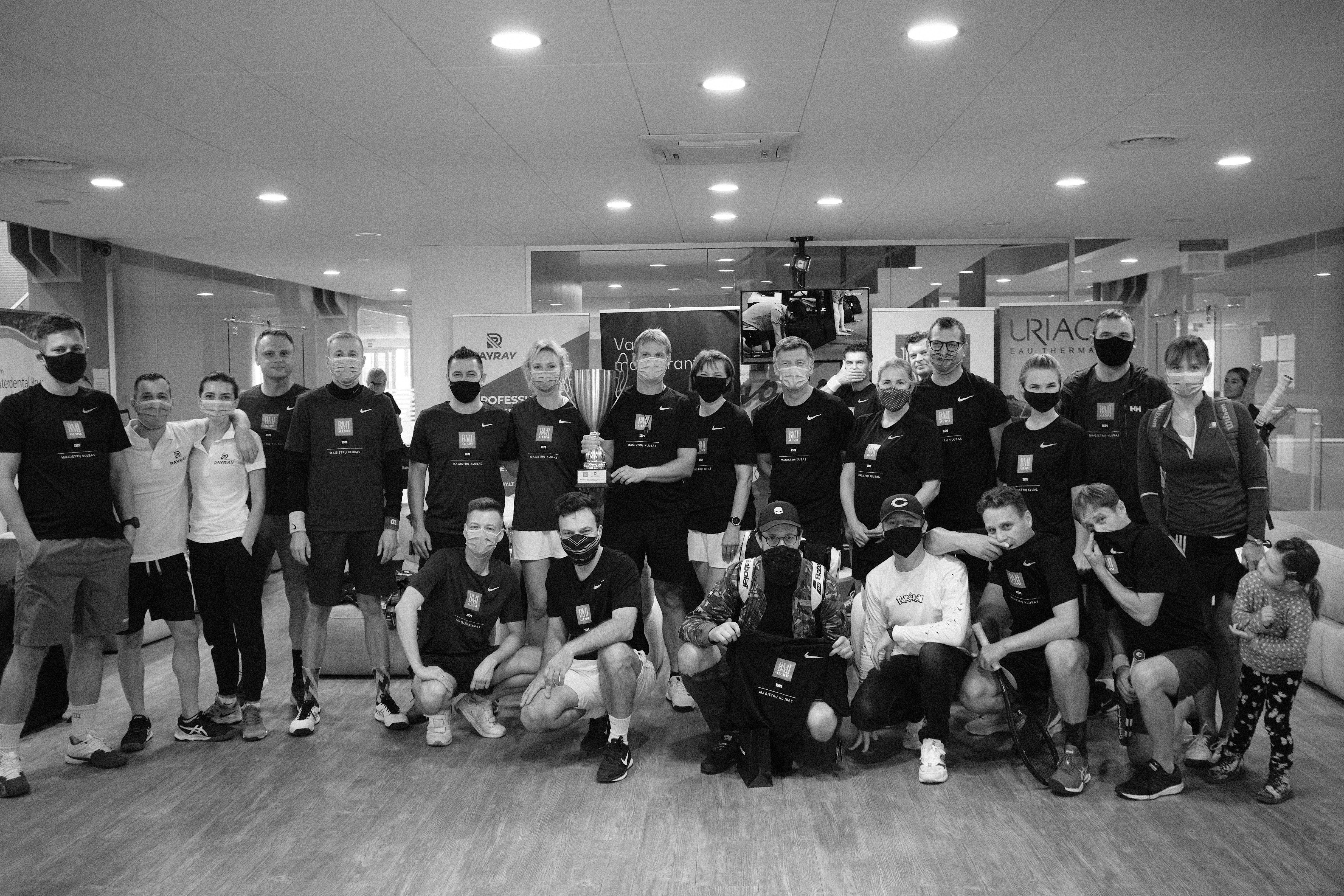 2020-09-21
BMI & ISM alumni meet in 1st (but not last!) joint tennis tournament
BMI & ISM alumni meet in 1st (but not last!) joint tennis tournament
Did you hear about this year's BMI EMBA Alumni tennis tournament? It was totally transformed! Organiser Tomas Valiukevičius put a new spin on the ball by suggesting –to enthusiastic applause– that this time the decade-old event become a competition together with alumni of rival ISM.
The new-format tournament hit the courts in Vilnius on Saturday, September 12. And it was such a huge success that there is already popular demand to make it an annual tradition!
The 40 participating men and women management professionals, representing Lithuania's 2 top business schools, were divided into 20 pairs and two big teams. One team was led by Tomas Valiukevičius, of BMI of course, and the other by Daiva Uosytė of the ISM Master's Club. All health and safety requirements for the Covid-19 pandemic were, of course, ensured at all times.
A total of 50 matches of 30 minutes were played, counting not just match wins but also game points. Tomas's "BMI" team chalked up victories in 32 of the matches, winning the travelling cup which will thus be kept at BMI. (In fact, the teams and even pairs had mixes of alumni of the two alma maters.)
"Huge thanks to Tomas and Daiva, the driving forces behind this chance to not just refresh but also expand our networking circle in a fantastic day of sport and interaction. Everyone agreed this should continue as a tradition," said Vaiva Tyliene, the President of the BMI Alumni Association.
Pairs awarded for winning all their matches and the most games included:
- Aivijus Čerauskas (BMI) and Aidas Stražnickas
- Jurgita Kveselaitė (BMI) and Tomas Bagdanskis (ISM)
- Irtautė Ščerbavičienė (BMI) and Vytautas Sinius (BMI)
Another pair –Igoris Ryklys (BMI) and Donatas Butinavičius (BMI)– also had all wins but fell one game short of appearing on the podium.
On hand at the tournament and presenting the awards were the heads of the two business schools: Jurga Bendikaitė Ursavas and Dalius Misiūnas.
Special thanks to the Event Sponsors:
- ISM magistrų klubas
- BMI alumni asociacija
- Lietuvos draudimas
- Mercedes – Benz
- Payray
- Uriage EAU Thermale
- Volfas Engelman
- Restoranas Vandens Malūnas
- Komunikacijos agentūra Virtuozai
- TePe
- Samsung Parduotuvė