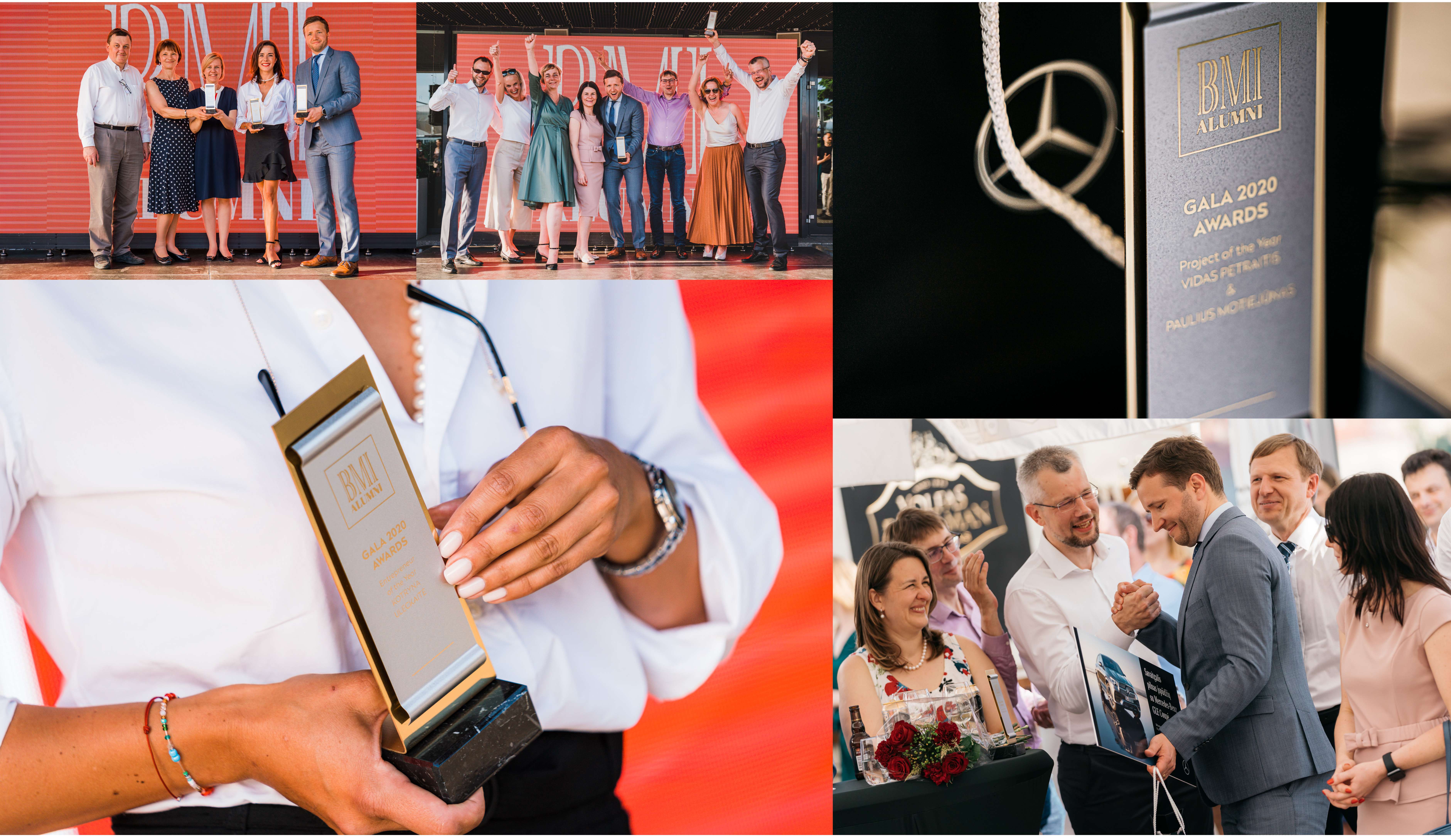 09 Jun
BMI Alumni Gala Dinner & Awards 2021
Dear Alumnus,
2020 was a time we will all remember. A year of uncertainty, a period of difficult and important decisions, but also a time for new opportunities. One thing we learned during the year was that we are much stronger when we are together!
The future looks bright now and soon the time will come to celebrate the success of those in the BMI community who managed to make a leap forward during 2020 with their significant achievements of:
Career of the Year
Entrepreneur of the Year
Project of the Year
BMI Alumni Partnership of the year
You are kindly invited to the annual BMI ALUMNI GALA PARTY 2021 "STRONGER TOGETHER". Let's bring a good mood, invite our friends and classmates, and spend some great time enjoying snacks and chats with people we miss so much.
The event will be held with a maximum of safety measures on the terrace of the restaurant The Gallery (Konstitucijos Ave. 22, Vilnius) on the 9th of June starting at 6:00 pm.

Participation fees: Member of Association (paid membership for 2021): free (alone), €30 (with an accompanying person);
non-members: €30 (alone), €50 (with an accompanying person);
Register below.
Don't forget to pay the participation fee by the 7th of June:
A/c LT62 7044 0600 0096 8206, BMI Alumni Association (code 126056217).
Registration is confirmed only after fee payment is proceeded. Due to sanitary requirements, we have limited seats available.
Sincerely,
The Council of the BMI Alumni Association
The Gallery terrace
,
Konstitucijos ave. 22, Vilnius
Registration form to event
Registration ended