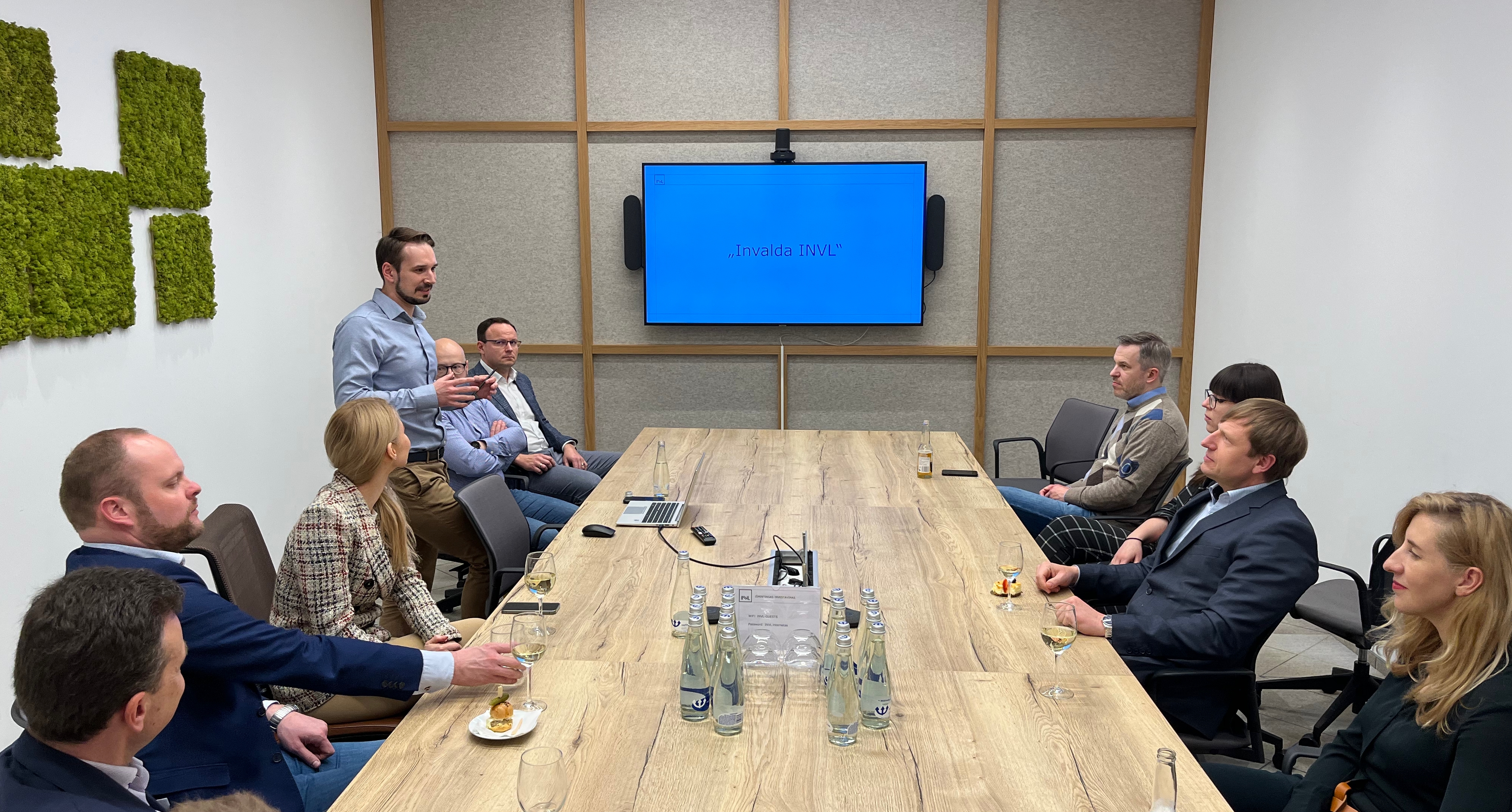 2022-04-11
BMI Alumni community visited INVL Asset Management
On the 6th of April, BMI Alumna Jurga Sakalauskaitė (EMBA Class of 2016) invited the BMI Alumni community to visit INVL Asset Management.
In the session, INVL Chief Investment Officer Vaidotas Rūkas shared his views on what could be called the "cynical rationality" of the financial markets, which have rebounded to business-as-usual within a surprisingly short period even though the Russia-Ukraine war continues to shake the world.
The world's largest investors and investment professionals have long advocated for diversification of investment and this discourse now frequently includes private alternatives to public markets, namely: private equity, real estate, land and forests, and the energy sector. Such investments tend to be stable in volatile markets, thus offering a good balance between risk and return, and showing a tendency to keep their value during periods of inflation.
Vaidotas also presented INVL's Alternative Investment Fund as one of the ways non-professional investors could diversify their portfolios with alternative holdings.
------------------
Have something worthwhile to share with the BMI Alumni community and want to extend an invitation to visit your company?
Contact us at events@bmialumni.lt!