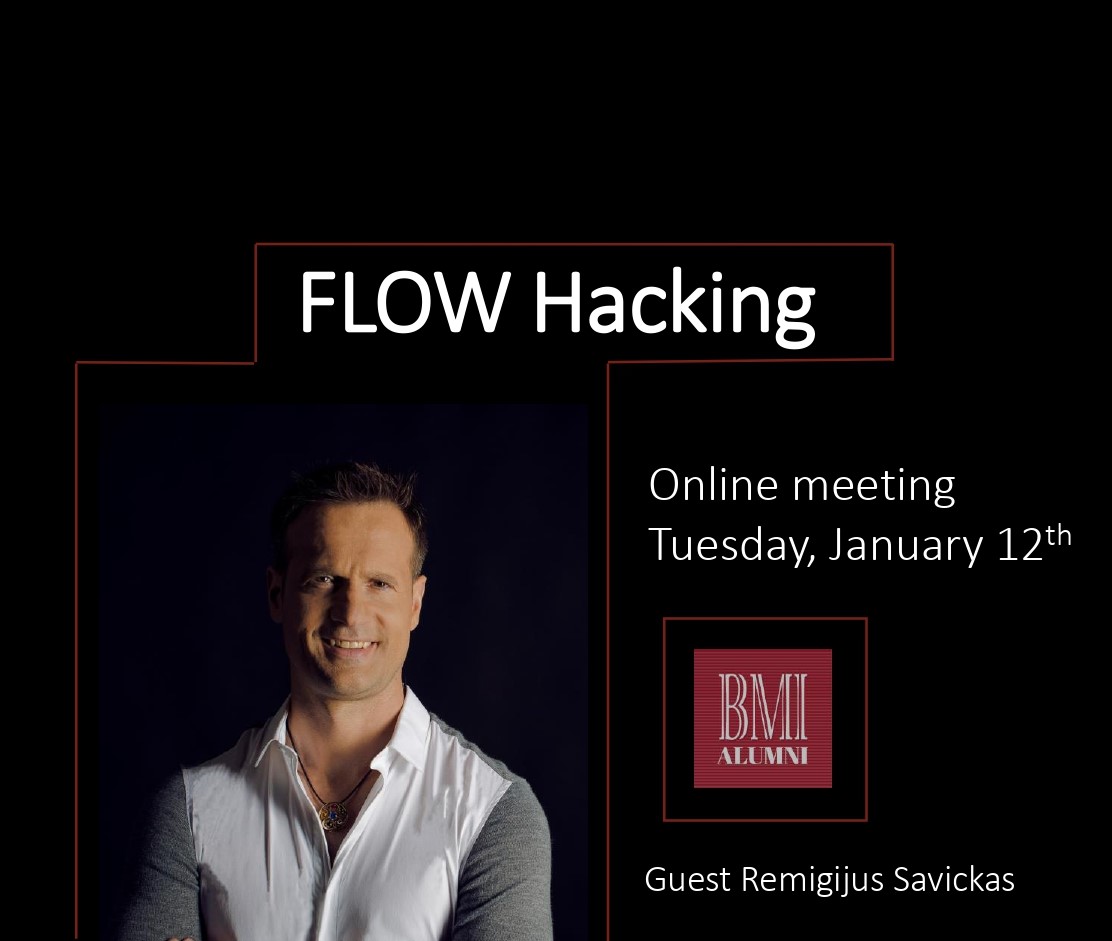 12 Jan
BMI Alumni Association presents: FLOW STATE with Remigijus Savickas
Would you like to be more often in FLOW STATE, which means you FEEL the BEST and PERFORM the BEST?
Then BMI Alumni Association wants to invite you to live discussion with Remigijus Savickas about FLOW Hacking.
The online meeting will take place on Tuesday, January 12th, at 16:00, via Microsoft Teams.
During the interactive live session Remigijus Savickas will share how to hack the FLOW state  in your daily life and what are the main benefits according McKinsey and Harvard surveys.
We kindly ask you to register below no later than Monday, January 11th.
The meeting will take to about 1h. The Microsoft Teams link, together with the confirmation of your registration, will be sent shortly after registration.
For more information on the event, please contact Gailė Sandaitė: info@bmialumni.lt.
More about Remigijus Savickas
He has 20 years of professional experience > 10 000 hours of delivered trainings;
Business angel, 6 investments and 2 successful exits;
> 12 years moderator of managers clubs;
Founding member of Global Growth Group, international organization for trainings;
> 5 years accredited Holistic Counselling practice in individual sessions for founders;
TransTech country leader for Lithuania;
Author of the book included in the TOP 10 in LT "Pabudimo alchemija miegančioje visuomenėje".
Online meeting
,
Microsoft Teams
Registration form to event
Registration ended