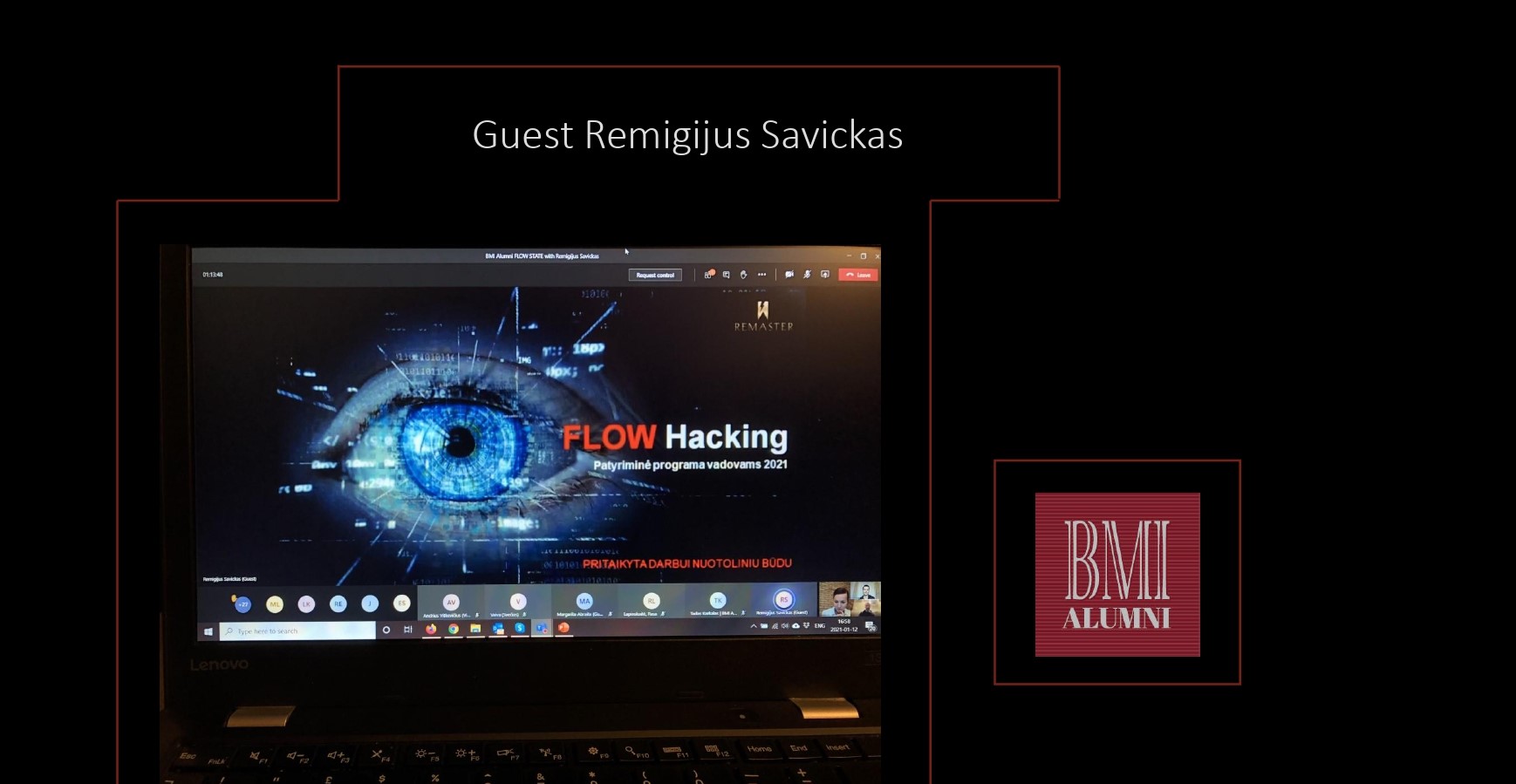 Are you in the FLOW now? Good if you are! If you do not know what it is - check out Remaster (http://www.remaster.life).
Nearly 40 BMI Alumnus met up (virtually) with Remigijus Savickas for a lively discussion on FLOW HACKING.
Remigijus gave some secrets about how to hack the FLOW state in daily life and what are the benefits of it.
Participants shared what brings them into FLOW state. Although some of these activities are not available during quarantine, with some creativity & patience FLOW still can be reached;)
It was very nice to meet everyone! We cannot wait to see you again!