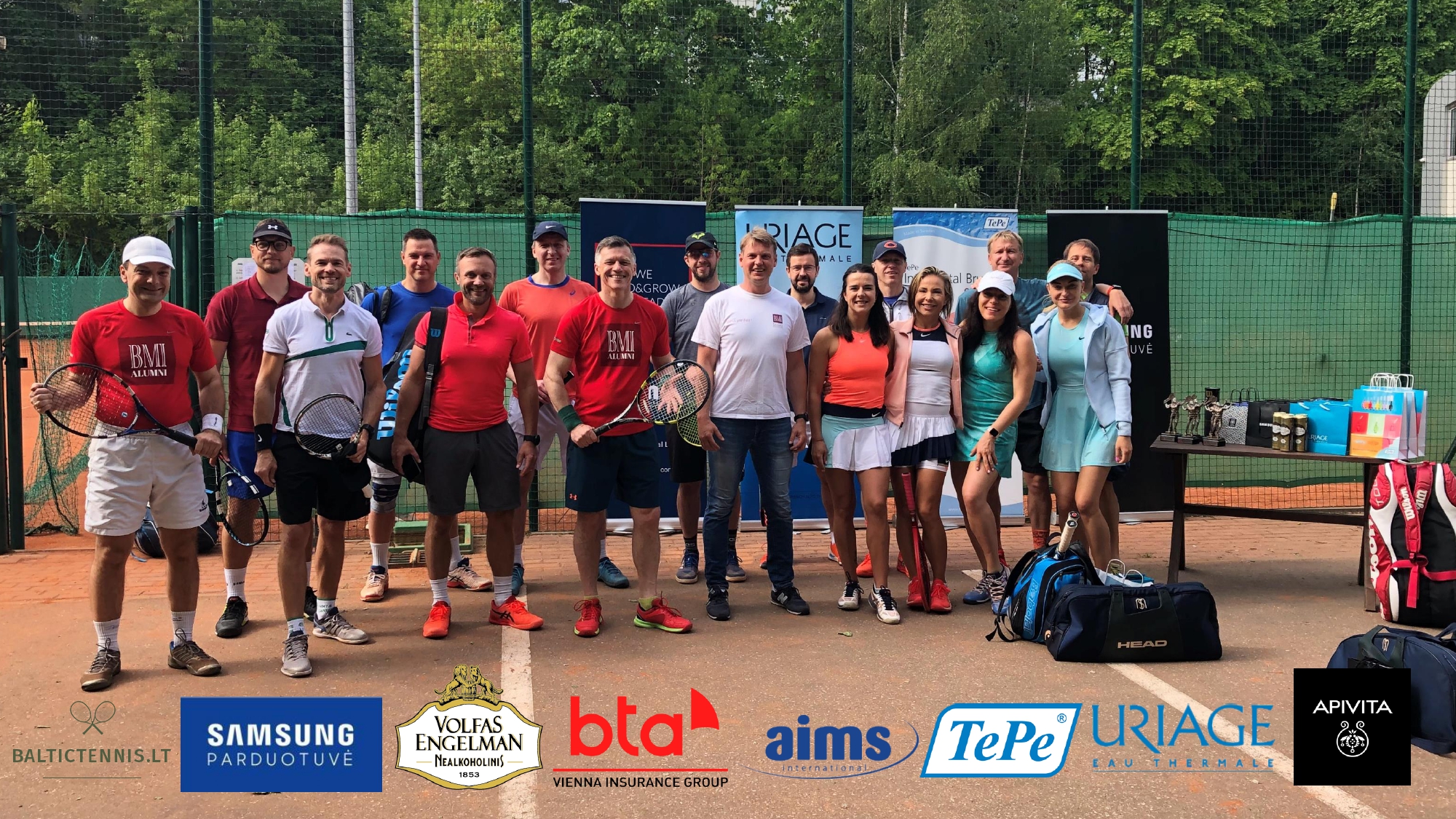 2021-06-29
Annual BMI Alumni Tennis Tournament 2021!
Maintaining a nice tennis tradition, on a recent sunny summer Saturday of June, 17 alumni – men and women management professionals – gathered for a clay tournament at the BALTIC TENNIS tennis courts, divided into 8 pairs and a referee.
Pairs played 7 matches, or one against each other pair, with time limit of 30 minutes per match, for a total of 3.5 hours of pure tennis, to reveal the season's most enduring and strongest.
The trophy went to the double Jurgita Kveselaitė (EMBA XXI) and Andrius Antanaitis (EMBA XVII). That strong combination left no chances for others in the 30-degree heat of the day.
Igoris Ryklys (EMBA VI) and Edvardas Skupas (EMBA XI) took second place based on final calculations for every game won, outperforming third place winners Aurimas Zimnickas (EMBA XVI) and Aušra Višniauskaitė (EMBA XX). Congratulations to the winners of the annual BMI Alumni Tennis Tournament!
The tournament's organizers are especially thankful to the sponsors who provided dozens of great prizes: BTA Vienna Insurance Group, APIVITA, AIMS International, SAMSUNG Parduotuve, URIAGE Dermatological Laboratories, Volfas Engelman, and TePe for Oral Hygiene Products.
Referee: Tomas Valiukevičius
Photo gallery here.