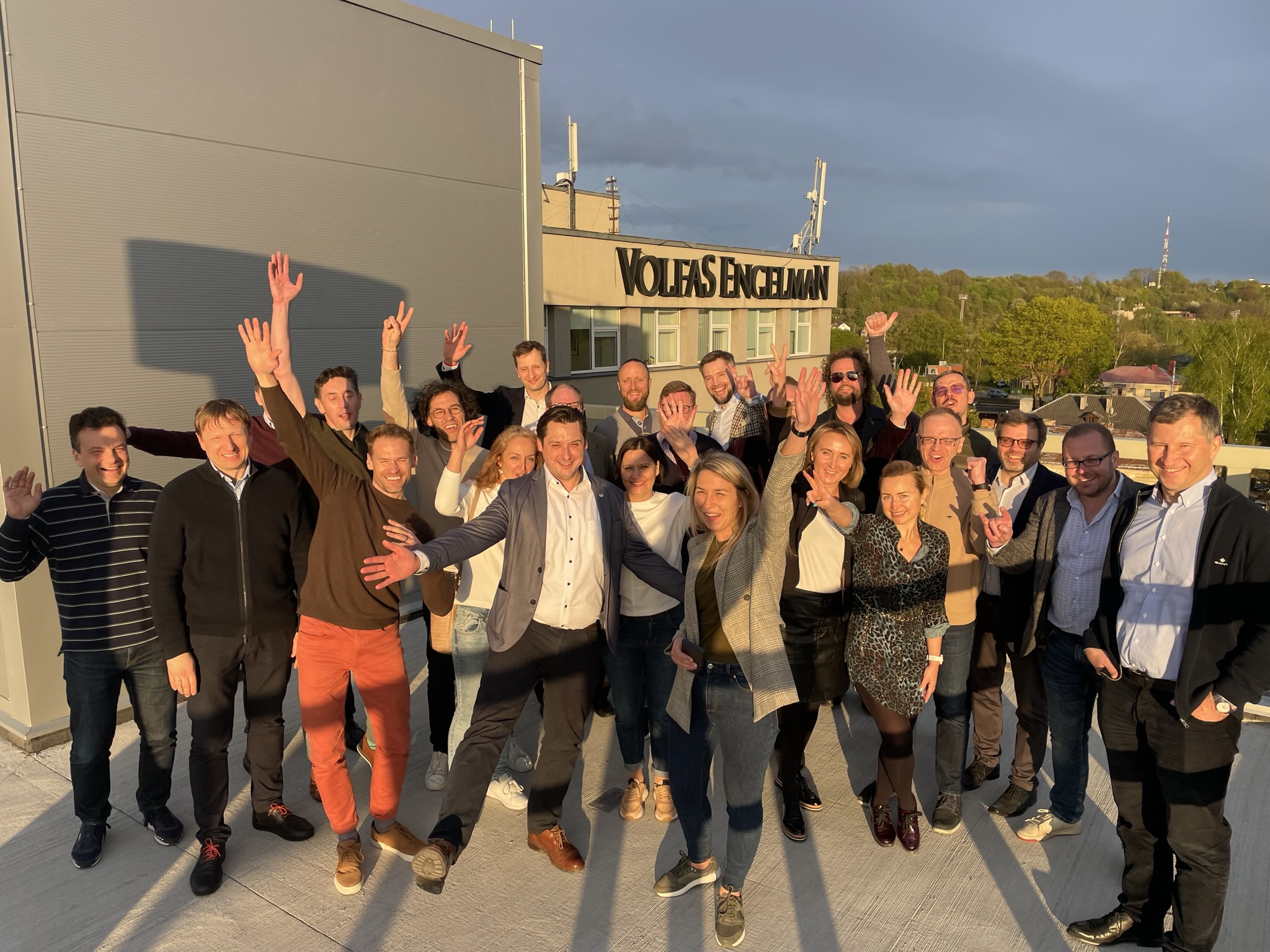 2023-05-14
Alumni mixed and mingled over multiple pleasures at Kaunas brewery event
The pleasant spring days of late April brought another fantastic BMI Alumni event. This one was in Kaunas, at the Volfas Engelman brewery, hosted by a multi-talented fellow alumnus and attended by 2 dozen (thirsty) executives from many of BMI's EMBA cohorts.
'On stage' was Marius Horbačauskas, a 2005 graduate of BMI, the CEO of Volfas Engelman since 2011, a beer sommelier certified by the Munich Beer Academy, and, as it turns out, a very good organizer of educational networking evenings. The crowd was diverse – women and men (some with quite impressive beards), from Vilnius, Kaunas and other parts of the world, as always representing a range of industries and roles. 
Welcome snacks were followed by highlights of the brewery's 170 (!) years of history and the secrets of its success (as a maker of gentlemen's beer that women also love, in Marius's words).
A tour of the facilities was next, including a family picture on the rooftop terrace. Then the culinary delights began – new beers not (yet) known to the public, paired with bratwurst, snails and gorgonzola, cheesecake… And a main course of spareribs or salmon paired with conversation, camaraderie, and contacts.
Some left, reluctantly, with the last train to Vilnius. Others waited for the later last bus. While the wise and lucky remainder either call Kaunas their home or made the so-called Temporary Capital their temporary home for the night.