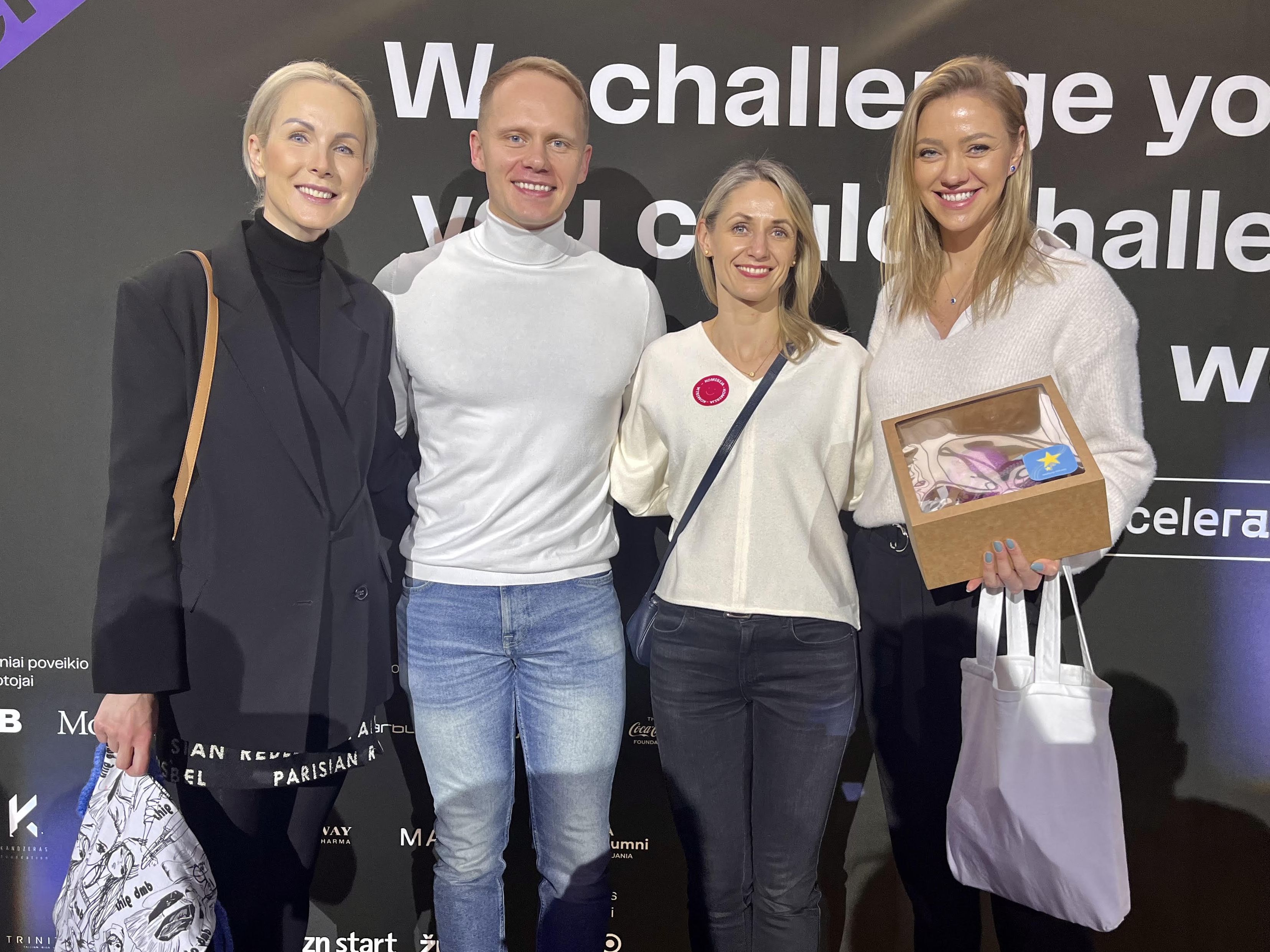 2022-12-12
Alumni at Christmas eXpo of young entrepreneurs
On 10 December, Saturday some of us from BMI Alumni Executive Club and the alumni community attended the Christmas eXpo of young entrepreneurs organized by Junior Achievement Lietuva. We had a chance to get to know most of the 129 business ideas in the early or even product  stage and teams of kids behind them, from schools all around Lithuania. Besides purchasing our favourite products, we tried to share our advice on how to improve the initial products, marketing, pricing and sales. Some of us took part in the jury panel to select the best business ideas.
We feel inspired and energized by young entrepreneurs' enthusiasm, bold ideas, and their care for the environment.
We would like to say big thanks to all fellow BMI alumni who accepted our invitation to join (we know we haven't met all of you, but there were quite a few of us) and hope to expand our cooperation with Junior Achievement Lietuva in 2023!