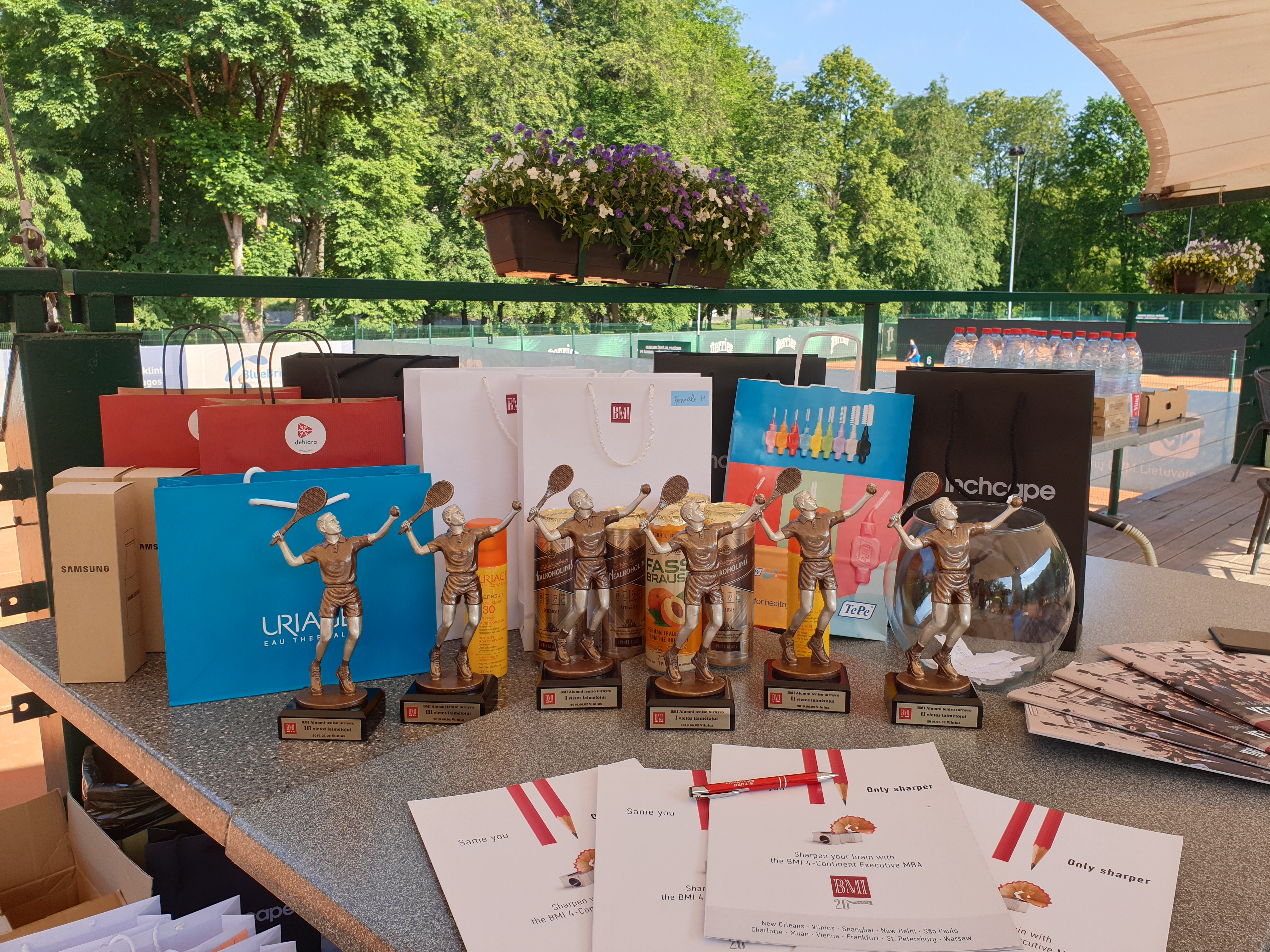 2019-06-07
2019 BMI Alumni Tennis Tournament!
Dear all,
BMI Alumni Association Council wants to thank all who took part in the 2019 BMI Alumni Tennis Tournament. 
The whole tournament was marked by a wonderful sporting atmosphere, a combative alumni-network spirit, and the competitiveness of the invited guests. 
The prizes provided by sponsors really encouraged players to fight for every point, game, set… and match.
A drawing determined the pairing of partners. We played classical doubles tennis to victory in two sets, battling for each place in a bracket of 8 teams. 
Each pair played three full matches during the tournament on a day that was hot and sunny.
Many thanks to the tournament's sponsors, who made the event possible:
-          Inchcape Motors
-          Samsung 
-          Volfas Engelman
-          BMI
-          Uriage EAU Thermale
-          TePe
-          SME Finance
-          Dehidra
Congratulations to the winners:
1st place – Daiva Labunskienė and Ričardas Čepas
2nd place – Giedrius Martusevičius and Gediminas Judzentas
3rd place – Donatas Butinavičius and Dainius Vaičiukonis
And the winners of the "consolation final" – Irtautė Scerbavičienė and Andrius Antanaitis.
All the photos from the tournament are available here:
Here's to continuing our tradition and meeting again in the fall.
Wishing you a nice day and a fantastic summer!
Sponsors of the enent: